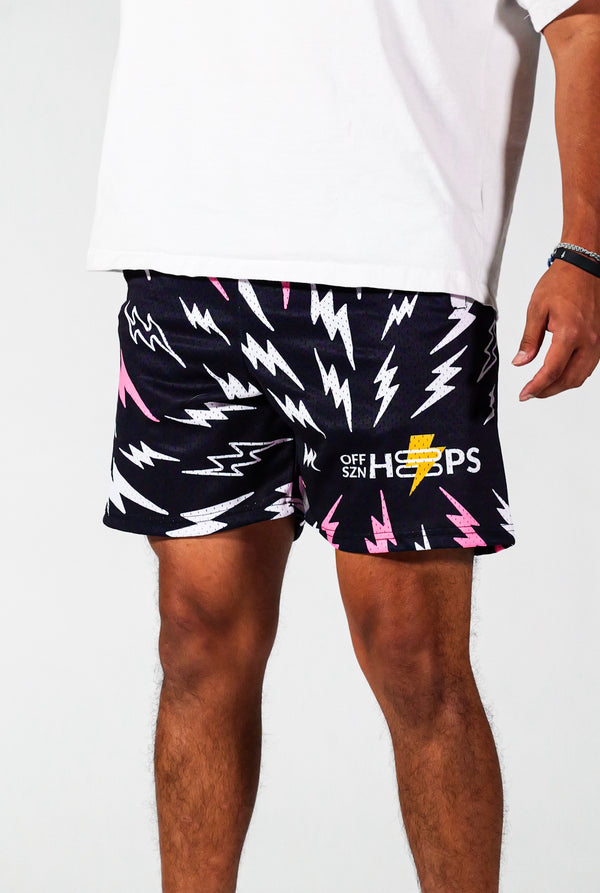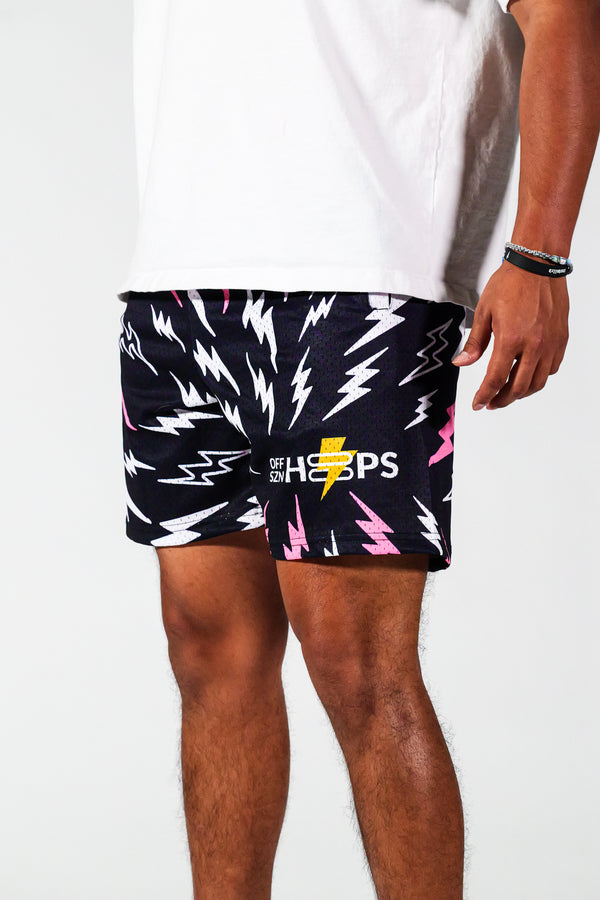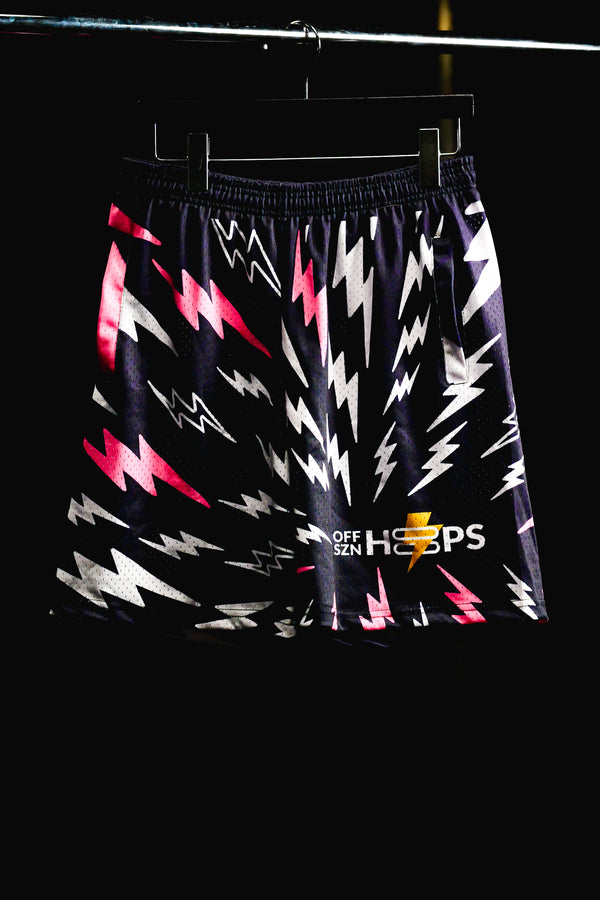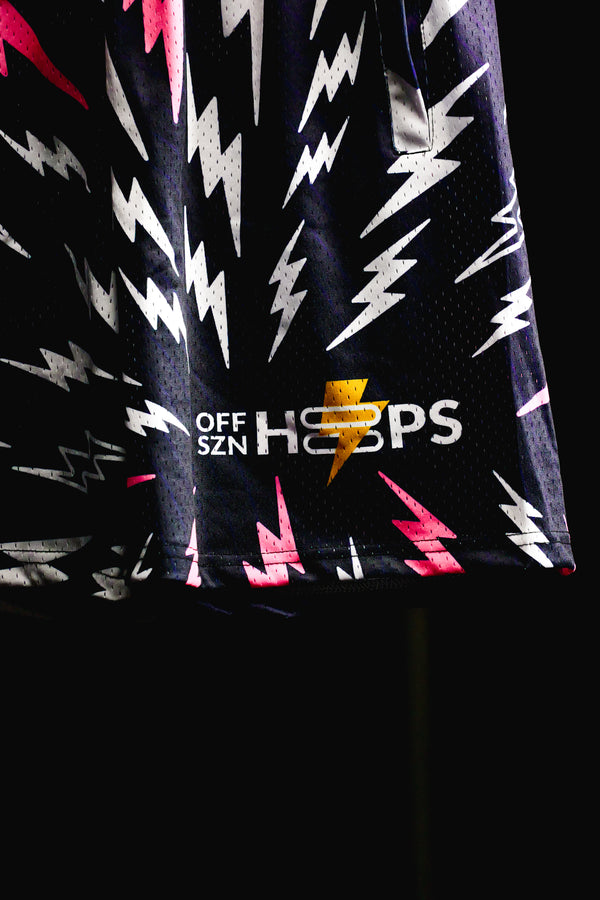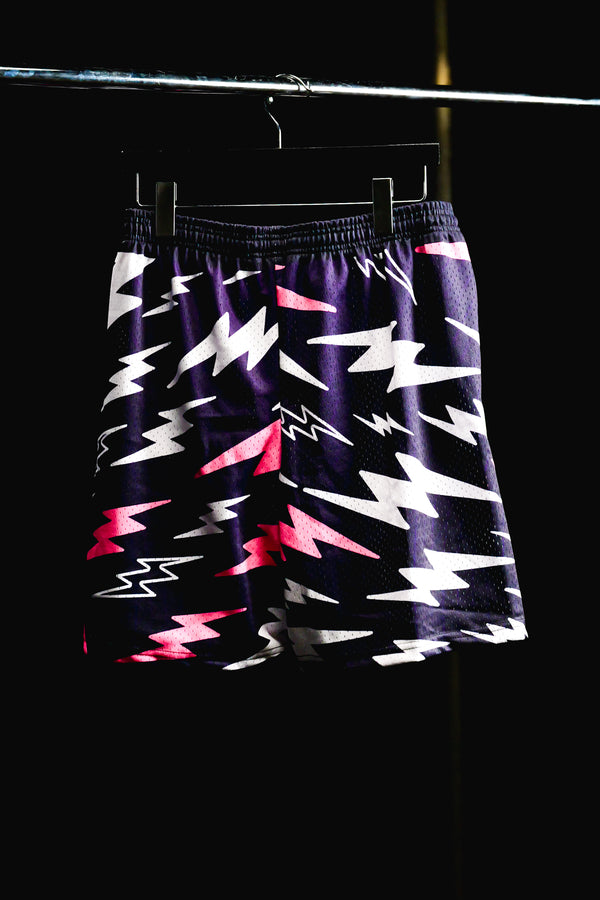 Introducing Offszn Bolt Shorts - the ultimate choice for style-conscious hoopers seeking a winning combination of performance, comfort, and basketball fashion.
Designed with precision and crafted for excellence, our Bolt Shorts are built to elevate your game to new heights. Engineered with advanced moisture-wicking fabric, these shorts keep you cool and dry even during the most intense on-court battles. The lightweight and breathable material ensure unrestricted movement, allowing you to unleash your skills with agility and confidence.
Featuring a sleek and modern design, the Offszn Bolt Shorts are more than just athletic gear – they're a statement of your unique style. The eye-catching bolt pattern adds a touch of electrifying energy, making you stand out on and off the court. Whether you're shooting hoops or hanging out with friends, these shorts effortlessly blend sport and fashion.